I would like to re-post an article first published on Lionsroar.com, '
Destroyed by Taliban nine years ago, iconic "Jahanabad Buddha" is reborn'
.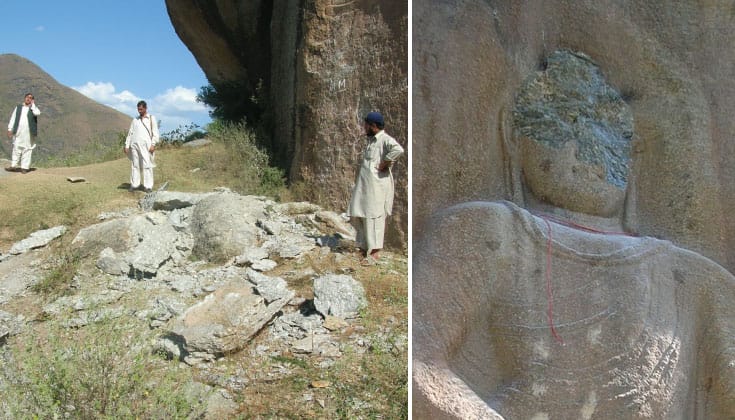 Left: Rubble at the base of the damaged Jahanabad Buddha, September 2007. Right: The destroyed face of the Buddha, September 2007. Photos courtesy of DOAM.
I am always moved when I hear of valiant efforts by archeologists, art historians, and conservators to restore historical landmarks, sacred sites, damaged by terrorists. Of course, we can never undo what has been done. But these efforts themselves bring so much merit. And perhaps, add even more value to the standing artwork as an inspiration to what the Buddha achieved--but also as a testament of human nobility. Regardless of whether one is Buddhist, it is undeniable that the value of such artworks lie equally in their intrinsic historical worth as in their indelible effect on individuals.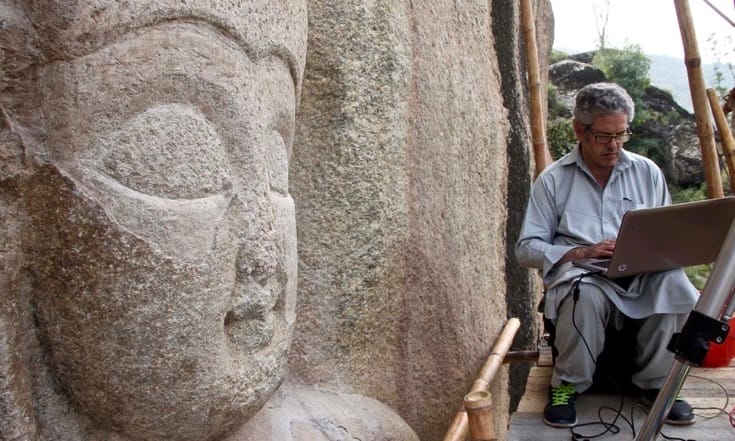 3D imaging equipment was provided free by the University of Padua, Italy. Photo by Fazal Khaliq, via
dawn.com
Truth, dharma, beauty themselves cannot be destroyed by defacing statues. So long as people have the skill and knowledge to create the art and literature that are crucial supports on the path, love will prevail.